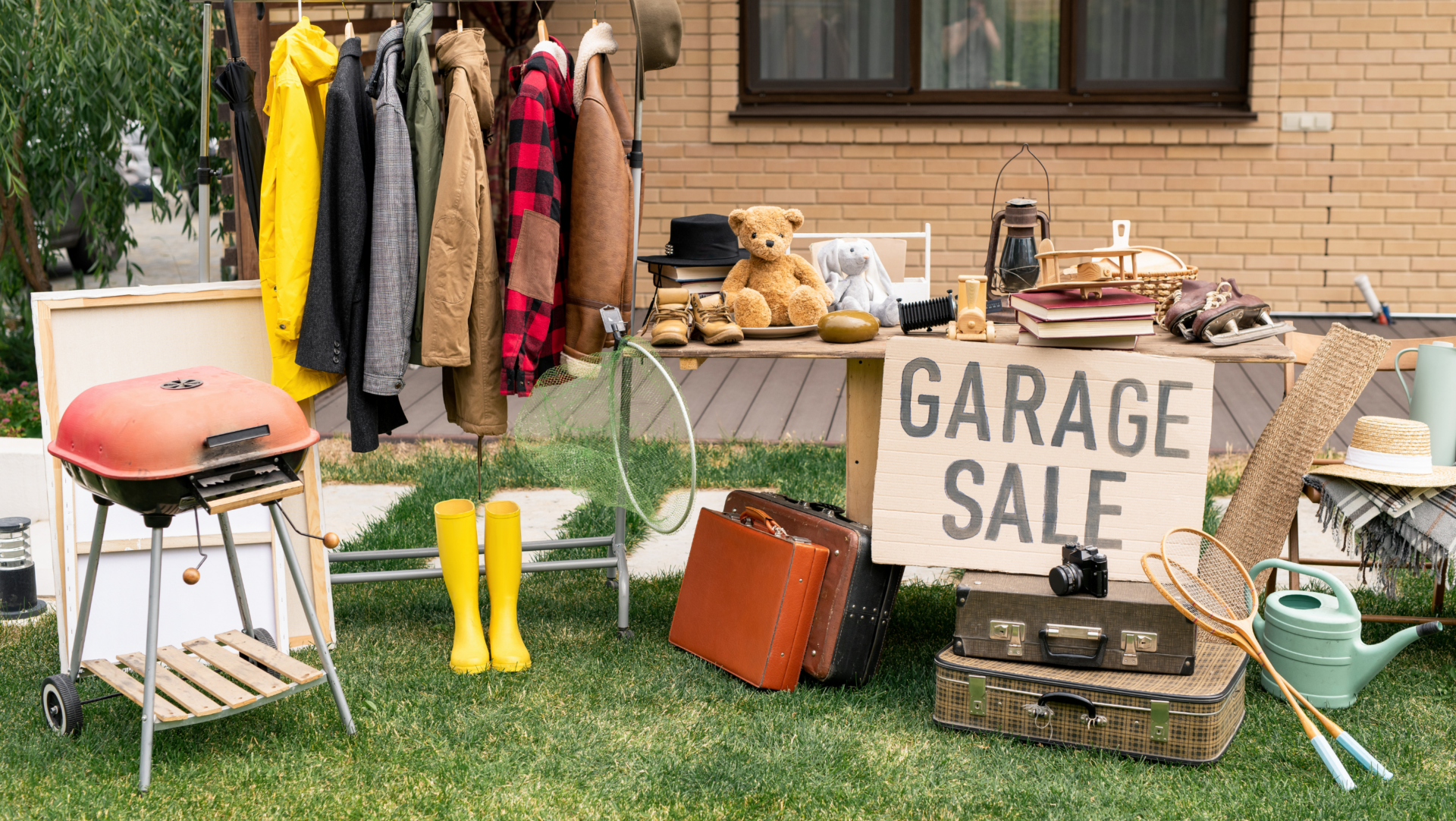 Spark Joy: Reducing Your Debt With Minimalism Living
How to clean out, pay back and move on from living with debt
Browse any 'tips on paying back a loan' article, and the common theme is often how we must live without luxuries and impulse purchasing. However, there are other ways of making money to help pay back debt that are easy and usually right under our noses. Thanks to the wonderful world of the internet, anybody can become an online selling master.
The recent popularity of 'minimalist culture' programmes like 'Tidying Up with Marie Kondo' and the documentary 'Minimalism' highlight that for many, the consume culture holds less and less appeal.
Kondo's famous phrase of 'sparking joy' focuses on giving up objects that no longer appeal to the owner. While the show provides tips on de-cluttering and finding peace from clean spaces, sometimes the best way to 'spark joy' is to get out from personal debt faster (and, yes, tidy up in the process). Two birds, one stone!
At this time of year many New Zealanders are faced with additional financial stress. There may be a shortfall of cash due to lack of holiday pay resulting from moving employment over the last year. Last year, many families faced a double blow from Covid-related job losses and tight finances post-Christmas.
Now is the perfect time to consider a Kondo-style de-clutter at the same time as converting unwanted items into quick cash. Anyone can put items up for sale online. But the trick is to do it fast, effectively – and get a price that's good for you and the buyer.
Here are a few tips on getting the most out of your 'joy sparking'.
1. List it online
Not so long ago, Trademe was the only option for selling used goods online in New Zealand. Now, Facebook offers its Marketplace platform and the many local community buy and sell pages set up on Facebook.
Trade Me will charge you a success fee, where the Facebook options are free. Facebook is an ideal option for selling smaller, popular items like sports equipment, furniture and appliances, but your success may depend on how big your town is. TradeMe gives you the benefit of reaching the entire country with the ability to add postage costs to the sale price. TradeMe is still a preferred option for those selling large items like vehicles.
2. Look your best
Whether you choose to go with TradeMe, Facebook or another option, there's no denying the role good photography plays in your success.
Thanks to your smartphone, you don't need a professional photographer to list your item, but you will need to put some effort into making your item stand out from the rest. Here are a few tips on photographing items for online sale:
Check the background. Nobody needs to see the overflowing laundry basket. Ideally, photograph the item against a plain wall or clean outdoor setting.
When selling clothes, hang the item on a hanger against a white wall. Take a shot of the front, back, a couple of shots detailing areas like the collar or hem and the tag.
Natural light is best. Using the flash creates excess light causing glare, shadows or an untrue representation of the item's colours.
Don't forget the details. Get up close with your camera to highlight the item's quality, particularly if you are selling clothes or furniture.
It sounds obvious, but always make sure the item is cleaned up before photography. First impressions count and getting your item in good shape will help you get the best price.
3. Close the sale
Once your item is online, stay close to your phone or computer. Be ready to respond quickly to questions from buyers. Don't miss out on a sale because you forgot to check your phone.
Some items will likely be more popular than others, so when that does happen don't feel the pressure to negotiate on the price straightaway. It is likely that amongst the many people messaging you, someone will pay the price you are asking. When it comes to items that aren't getting as many bites, it might be worth negotiating the price or lowering the starting price on marketplace.
4. Bring out the big guns – it's time for a garage sale
If your household hunt reveals a mountain of unwanted items, it may be time to hold a garage sale. In New Zealand, garage sales are still a weekend institution and a great way to get rid of all those miscellaneous items in one fell swoop.
There is a bit of work involved in arranging a garage sale, so make sure you're prepared before the signs go up. Bargain hunters love a garage sale, so you can expect your first customers to arrive early and eager. The night before, get all your items clearly priced and prepare a cash float. On the day, be ready for some good old fashioned haggling. Use your local community page on Facebook to advertise your sale and entice buyers with photographs of your items.
5. To pawn or not to pawn?
Another option is the pawn shop. While the movies may portray pawn shops as a last-ditch for the desperados, most pawn shops these days are far from it. The best way to protect yourself when dealing with a pawn shop is to find a licensed operator. Licensed pawn shops are required to operate under a strict code of conduct designed to protect everyone's interest.
Before you head to the pawn shop, decide if you want to pawn or sell your item. Educate yourself on the pros and cons of both options and choose what suits your needs. If you decide to pawn your item, you can give the pawn shop your item in exchange for a cash loan. If you repay the loan by a certain date, you will be able to retrieve your item after paying interest and fees.
6. Paying your debt down with the sale money
At this point you might have a grin like a cheshire cat because of how much cash is in your pocket from all of that stuff. Before you get too excited and go buy yourself something pretty, it is important to remember what the sense of real joy feels like. Paying off debt and be free of financiall stressors defintely fits into that category. Make sure you put all of the cash from the sales straight off those credit cards or other debt you have! Don't lose sight of your goal being debt free!
7. Cleaning up your debt
If your clutter involves more than unwanted household items, it may be time to look at your financial mess. To bring joy back to your bank balance, it may be time to tidy up all your loans; big and small. Debt consolidation is an important and effective way of rolling up your debt into one tidy loan.
At QuickLoans, we take time to explain our loan options to our customers and highlight how consolidating multiple loans into one long-term loan is a better way to go. Not only can you access better interest rates than you get on credit cards, hire-purchase agreements or payday loans, but you will also have just the one loan to manage. Losing control of repayments can have serious consequences which potentially affect your credit rating for a long time.
Borrowing from a reputable loan provider means you can take control of your debt and ultimately create a tidier financial position. We're sure that would spark joy with anyone.
More Information
If you want to talk to us about applying for a loan, please call us on 0800 200 275 or apply online.
QuickLoans can help you with all sorts of loans, including personal loans, cash loans, easy loans, and car loans.
This is not legal advice.
by ash@thinkroom.com
09/03/2021
Ash is a professional content writer with extensive experience in business development in the financial services. Ash has founded businesses from the age of 19, including franchising ventures, and working alongside some of the largest retailers in the world.