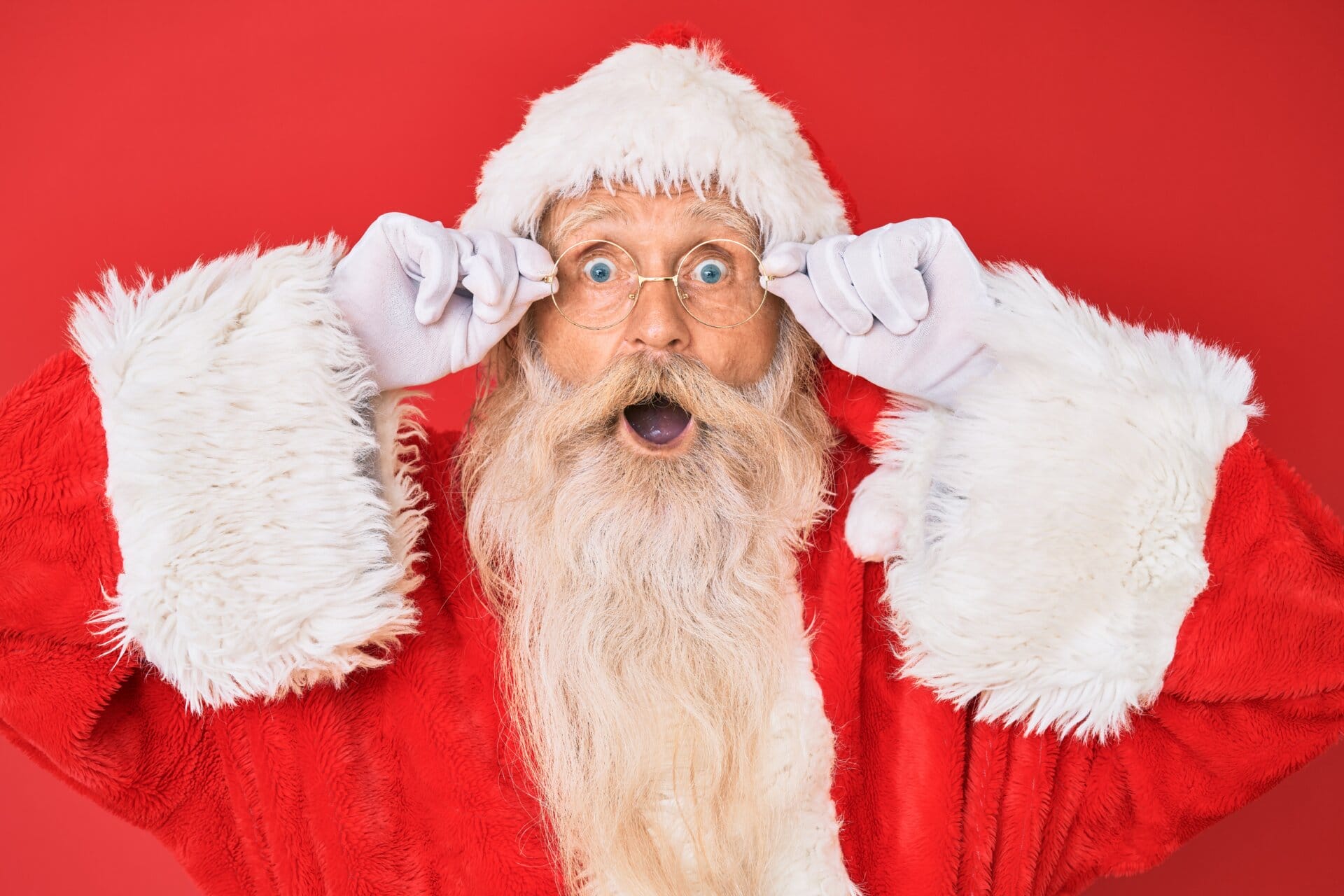 How to Have a Cheap Christmas: Your Ultimate Guide to a Budget-Friendly Cheap Xmas
Ah, the sweet scent of pine, the gentle rustle of wrapping paper, and the warm, fuzzy feeling of being with loved ones – it's the classic Kiwi Xmas we all know and adore! But hey, who says you need to break the bank to soak in all the festive fun? Let's check out the jolly lanes of celebrating a cheap Xmas, ensuring your pockets stay as full as your heart!
Hitting the Sleigh Bells Without the Pricey Jingles
It's possible to experience the holidays where every dollar is a sled of savings, smoothly sliding into a stress-free New Year, and every penny is a parcel of joy, ensuring a merry, cheap Xmas that doesn't skimp on the happiness. Imagine a Christmas where the joy is boundless and the bills are not, creating a season that's light on the wallet but heavy on the heart, ensuring the only thing overflowing is love, laughter, and good vibes!
Decking the Halls on a Dime: Cheap Xmas Decor 🎄
Let's dive into a world where your creativity lights up the room brighter than any fairy light could! DIY decor projects are a great way to keep the festive cost down whilst also creating memories and decorations that will last a lifetime!
Thrifty and Crafty Decor Ideas 🎨
Handmade Wreaths: Use foraged pine branches and pinecones from the local parks or your backyard to make some fun and quirky wreaths with a local feel.
Personalised Ornaments: Crafted from recycled materials from around the house or thrifted items from the local op-shop.
Homemade Candles: Infuse your space with festive scents like cinnamon and pine, DIY packs can be bought cheap online.
Up-cycled Fabric Garlands: Use thrifted fabrics to create festive bunting, if you're handy with a sewing machine even better!
Paper Snowflakes and Stars: A fun activity with the kids (or big kids, there's no shame here!). The worlds your oyster, you can pick a colour theme and add some sparkles.
Thrift Store Finds: Who doesn't love a good op-shop, and now you have an excuse! Find some cool decor nik-naks, if they're not the colour you want you can always spray paint them!
Decor Swap: Swapsies with you friends can be really fun, and random!
DIY Centrepieces: Combine those op-shop finds and your DIY crafts to make a fun centrepiece.
Embrace the joy of crafting and the thrill of thrifting to make your cheap Xmas not only budget-friendly but also uniquely yours!
Gift-Giving That Warms the Heart, Not the Credit Card
Ah, the dazzling allure of the Christmas season! 🎄 It's a time where our hearts are merry, spirits are high, but oh boy, those shopping carts can get a tad too full, can't they? Navigating through the twinkling aisles of festive goodies, it's a breeze to get whisked away into a world where our wallets open just a smidge too wide. But hey, what if we told you that the secret to a heartwarming, memorable gift isn't found in a price tag? 🎁 Imagine this: a Christmas where every gift tells a story, where every present is a parcel of love and thought, not dollars spent. From the joy of crafting a handmade gift, a piece of you, to the thrill of unearthing hidden treasures in a thrift shop adventure, the possibilities to gift meaningfully, without breaking the bank, are endless! It's all about embedding a piece of ourselves into our gifts, creating moments that'll be cherished far beyond the festive season. So, check out some of these gift ideas that don't break the bank!
Crafty Personalised Calendars: Step into a year of memories with personalised calendars, where each month unfolds a cherished moment, offering a daily dose of love and nostalgia without breaking the bank.
Heartwarming Recipe Jars: Imagine gifting jars layered with ingredients for a cozy cookie or soup, each layer telling a story of warmth and home-cooked love that's both affordable and delightful.
DIY Artistic Candles: Envision crafting candles at home, each one infused with your choice of scent and colour, lighting up their spaces with a personalised, cozy glow that's budget-friendly.
Customised Puzzle Fun: Picture transforming a beloved photo into a puzzle, offering not just a gift but a fun, memorable activity that pieces together moments of joy without straining your wallet.
Homemade Herbal Teas: Think of blending your own herbal teas, each sachet a mix of love and care, offering a soothing, personalised brew that's as kind to your budget as it is to their senses.
Hand-Painted Plant Pots: Consider gifting hand-painted plant pots, each stroke a testament to your creativity and thoughtfulness, blossoming with love without wilting your finances.
Bespoke Story Books: Dive into creating personalised storybooks, where each page turns into an adventure that's uniquely theirs, offering a world of imagination that's wonderfully affordable.
DIY Cozy Blankets: Envision crafting cozy blankets, each one sewn with warmth and care, wrapping them in a comforting hug that's lovingly budget-conscious.
Customised Tote Bags: Picture designing tote bags, each one stamped or painted with your unique designs, carrying your love and creativity wherever they go without weighing down your budget.
Homemade Gourmet Baskets: Think of assembling gourmet baskets with homemade jams, pickles, and treats, each jar a burst of flavours crafted with care, offering a feast that's delightfully budget-friendly.
Whipping Up a Yummy Xmas Feast Without the Hefty Price Tag!
Ah, the festive season in NZ! A time where our kitchens buzz with activity and our tables groan under the delightful weight of a hearty feast. But hey, who said a scrumptious Xmas kai has to burn a hole in our pockets? Let's navigate through a culinary journey that's as kind to our wallets as it is to our taste buds, shall we?
Potluck It Up, Kiwi Style!
Sharing the Yum (and the Cost!): Imagine a table where every dish tells a different story from a loved one. A potluck not only brings a variety of yummy treats to the table but also shares the cost among the whānau, ensuring a merry, budget-friendly gathering.
Budget-Friendly Bites That Don't Skimp on Flavour
Who Said Cheap Can't Be Tasty?: Dive into a world where your wallet stays plump and your stomach does too! Crafting a feast with budget-friendly recipes ensures every bite is a perfect blend of economical and delicious.
Smart Shopper Alert: Crafting a Feast with a Plan
Stick to the List, Snag Those Deals: Your Xmas feast springs from smart shopping, where a well-thought-out menu and a strict adherence to the shopping list, plus a dash for deals, ensures a lavish yet economical spread.
Savvy Aisle Navigation for a Wallet-Happy Festive Spread
Bulk and Brand Savvy Shopping: Navigate those aisles with a keen eye, opting for bulk buys and giving a warm welcome to store brands, ensuring your Xmas feast is both a treat and a triumph of budget-friendly planning.
Christmas lunch doesn't have to be either delicious or cheap, it can truly be both!
Planning Ahead: Setting the Stage for a Cheap Xmas Next Year!
Ah, the serenity post-Xmas! The decorations are coming down, and the leftovers are being creatively repurposed into every meal. But wait, before we close the chapter on this festive season, let's sprinkle a bit of that forward-thinking magic, shall we?
Budgeting Brilliance for the Next Festive Frolic
Start the Penny Jar Now: Imagine a Xmas where financial stress doesn't play the Grinch! By setting aside a wee bit every week into a dedicated Xmas fund, you're ensuring that the next festive season is splendidly stress-free, at least on the wallet!
Merry Christmas Credit for all of the Gifts
A Christmas Loan: Similarly to saving up a little bit each week, a Xmas line of credit can be the way to go for buying all of those gifts. A loan can work in a similar fashion to saving up, however, just in reverse. You will get the money up front and then pay it back over an agreed timeframe in instalments. To ensure you don't over spend before getting a cash loan, you need to know what your budget is for all of the presents. A good way to do this is to work out how much you are going to spend per head. If you're starting late this year and won't have time to save, then you can jump on an apply for a quick loan here.
Crafty and Creative for the Coming Xmas
DIY Décor and Gifts: Remember those heartfelt, handmade gifts and décor from this year? Let's keep the tradition going! Throughout the year, engage in little DIY projects that not only serve as delightful pastimes but also stock up your Xmas arsenal, ensuring you're not in a tizz when December rolls around.
Savvy Sales Shopping: Post-Xmas and Mid-Year Sales are Your Friends
Snag Those Deals: Keep an eagle eye on those post-Xmas and mid-year sales. From décor to gifts, these sales periods can be your secret weapon to hoarding some fabulous finds for the next festive season without the financial frenzy.
Wrapping Up with a Bow of Financial Wisdom and Joy
As we bid adieu to this Xmas, let's carry forward not just the memories but also the savvy spending and crafting spirit into the next. A cheap Xmas doesn't translate to a lack of festivity. In fact, it's quite the opposite! It's about infusing every dollar spent and every gift given with thought, love, and a sprinkle of cleverness. So, as we step into the New Year, let's do so with the resolution to make the next Xmas not only merry and bright but also kind and light on the pockets. There are loads of tips and tricks to avoid overspending  during the holidays !Here's to planning, crafting, and anticipating another joyous season, with a wallet that's just as happy as our hearts! Cheers to that! 🎉🎄💖
by ash@thinkroom.com
20/10/2023
Ash is a professional content writer with extensive experience in business development in the financial services. Ash has founded businesses from the age of 19, including franchising ventures, and working alongside some of the largest retailers in the world.