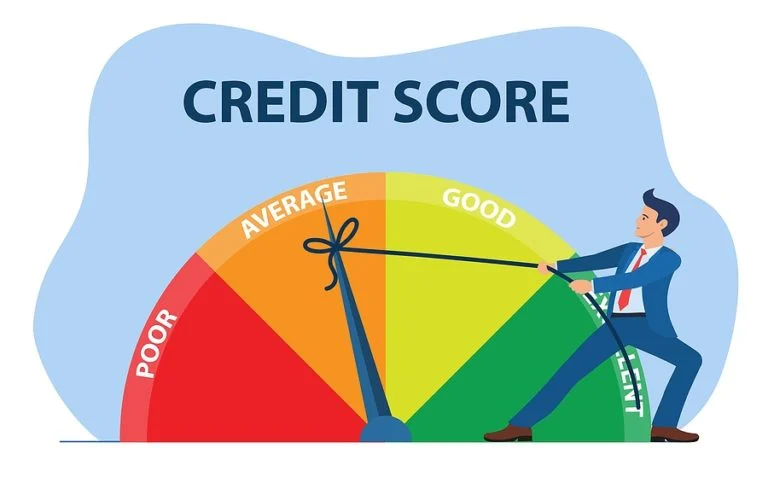 7 Truths About No Credit Check Loans & Loan Scams
No credit loans might seem like a great idea, but are they really? As the old saying goes, if it's too good to be true, it probably is. Let's break it down and have a look.
If a finance company is offering no credit checks, why would that be? Credit checks are part of the process to protect the lender, and also to protect the consumer from getting into even more debt. It's a form of trust, or security, for their lender that they're likely to get their money back. Why would a lender not want to get their money back?
What's The Catch?
If a no credit check loan is offered, you've got to ask why? People always want their money. We all know there are lending traps that people can't escape where a simple loan, turns into a much larger loan quickly with high penalty rates and interest charges. You end up in a spiral of debt that you can never get on top of, paying what seems to be a never-ending cycle.
Responsible Lending Code
In New Zealand, lenders are obliged to act in accordance with the responsible lending code. This means that lending checks are in fact part of the process. We have a moral obligation to you as well. By looking at your credit history, we can determine whether you'll be able to repay your loan without getting into further financial difficulties. The last thing we want is for you to dig an even deeper hole.   The authorities make sure that lenders aren't advertising bad credit loans in order to protect you, the consumer.
But I've Seen No Credit Check Loans Advertised
So again, if you're being offered a no credit check loan, there's probably a catch to it.
And here's a quick look at what one of those catches might be.
Often, if someone's advertising no credit check loans, it's because they're referring to existing customers. If a finance company has dealt with you in the past successfully and trust that you'll make the repayments, they may opt not to conduct a credit search. If you're a first-time customer, you can bet your top dollar that they'll run your credit history.
Buy Now Pay Later
There are, of course, Afterpay and buy now, pay later options that work off a trust system. You can get a very small loan to start with and then pay it back in 4 instalments. They don't always run a credit-check but the problem here is that you can't get thousands and pay it off slowly the first time you borrow. You need to earn their trust over time for larger finance amounts. Many kiwis might get unexpected emergency expenses and not have the cash flow to pay for them outright. Instead, they take a personal loan from Quickloans with the luxury of 36-48 months to pay it off. Afterpay doesn't work like that, so it's not always appropriate.
So No Credit Check Loans Are Scams?
Not always, sometimes they're just worded cleverly, but don't apply to first-time customers. If, however, you genuinely are being offered a no credit check loan, yes, you should have your guard up giving all of your personal information to someone who isn't operating in line with the responsible lending code of New Zealand.
Of course, if you have a poor credit score and need cash quickly, No Credit Check Loans might look appealing. They could appear to be the easy way out; you can borrow the money you require with no credit checks. Piece of cake, right? In reality, they can worsen your situation and make you vulnerable to loan scams. So, before you go looking for such a loan, let us spell out a few truths:
No Check Loans Make No Sense
When lenders don't check credit, they also don't assess your ability to repay the loan. So, you might take on a loan you can't afford, and an already poor financial situation instantly worsens. It makes no sense to jump from the frying pan into the fire, but that often happens with No Credit Check Loans.
No Credit Check Loans Are Very, Very Expensive
Most people seeking this type of loan need cash in a hurry. At the same time, they have limited borrowing options because of their financial situation, e.g. a poor credit history or low income. Times are tough right now and, like many other Kiwis, you might be in the same boat. Some lenders will take full advantage of you as a result. The most obvious sign is the crippling interest rates they charge to compensate for increased risk–the rate could be many times higher than what you'd consider reasonable, fair and affordable. It's very much a case of take it or leave it, and for people needing a loan at a difficult time in their life, they have to take it.    
Lenders Might Be Happy For You To Default
Excessive interest rates make a loan very difficult to repay. This is terrible news for you as a borrower but good news for the lender. It allows them to repackage the existing loan into a new one–basically an extension to the loan but with an added fee. As a result, your debt becomes even bigger, and things snowball from there. If you can't repay the original loan, then you're unlikely to be able to repay the new one.
They Can Create A Cycle Of Debt
With sky-high interest rates and the prospect of loans being renewed repeatedly, No Credit Check Loans can trap you in a seemingly endless cycle of debt. You're stuck in a longer repayment process, making it virtually impossible to get your head above water and rebuild your credit rating.  
Every time you miss a payment, there will be a default fee. Now you're paying interest on the original loan amount, plus the default fee. It's not just the fee, it's the future interest you'll pay on it also, which adds up considerably. If you're in this situation, the best thing you can do is get a debt consolidation loan, or borrow money from parents or friends, and pay them interest rather than being stuck in this cycle of debt.
They Do Nothing To Improve Your Credit Score
The good thing about taking out a secured and affordable loan with a company like ours, and paying it back on time, is that it helps improve your credit score. Unfortunately, this is not a benefit you'll enjoy with No Credit Check Loans. Those lenders are not big on keeping things official. They won't report back to credit bureaus, even if you are making your repayments to schedule; this stops you from being able to repair your credit history. As a result, you'll probably have to rely on no credit check lenders in the future; yet another way they entrap you, and that's precisely what they want to achieve.
Loan Scams Are Common
No Credit Check Loans and loan scams go hand-in-hand. It's no surprise when you think about it. These lenders exist outside the boundaries that respectable finance companies operate within. Therefore, the unregulated lending market is the perfect environment for illegal behaviour, e.g. requesting upfront fees and disappearing without giving you the loan you applied for. Identity theft using your personal information is another criminal activity often associated with dodgy lenders, which can only add to your problems.
NZ Law Isn't On Your Side
Loan scams come in many other forms, like hidden fees or extremely harsh penalties for late repayments, with aggressive collection tactics often employed. In an unregulated lending market, you have little to no legal recourse if you encounter these dubious tactics. It's yet another example of dodgy lenders taking advantage of your current situation. They think they're above the law – and, sadly, they often are.
Conclusion
If you think a No Credit Check Loan is your only option, please think again. This type of loan can actually add to your problems, not solve them. You could stay in debt for much longer, while the threat of loan scams will constantly hang over your head. You must research and confirm a lender's legitimacy before entering any agreement. If you do your homework, you'll discover that a no check loan will probably do you more harm than good. Look at other potential solutions, and that includes getting in touch with us.
Quickloans will consider your loan application if you have excellent security, yet a poor credit history or a low income. We will look beyond your current situation rather than just your income. Security could include furniture, a vehicle, or something similar. We'll ask for these details as part of your online loan application.
by ash@thinkroom.com
12/06/2023
Ash is a professional content writer with extensive experience in business development in the financial services. Ash has founded businesses from the age of 19, including franchising ventures, and working alongside some of the largest retailers in the world.