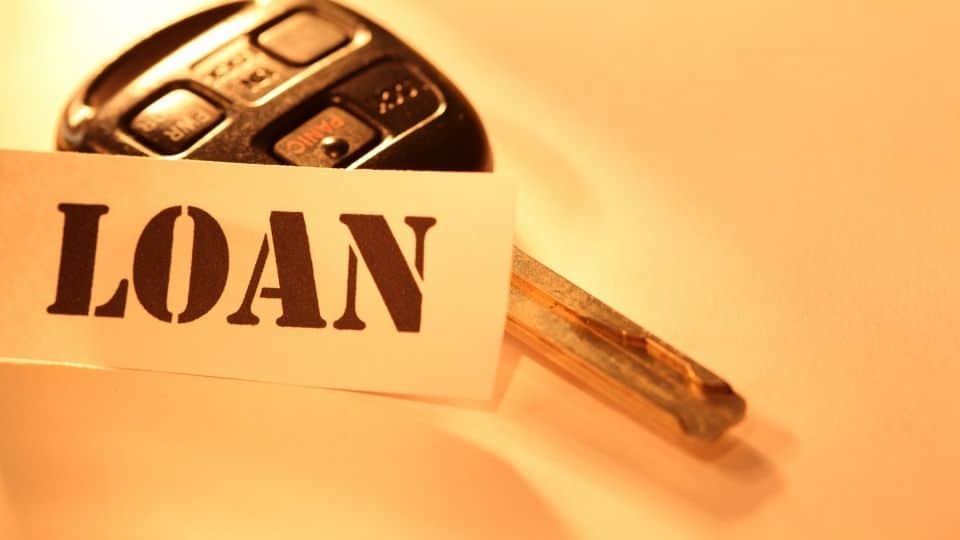 13 FAQs about car finance – financing vehicle solutions
When it comes to personal finance, there is great demand for financing vehicle options, with loans available for all scenarios. While there are numerous means of securing finance, you must be aware of the detail so there are no surprises further down the line. Whether looking at financing vehicle solutions for business or personal use, this is a highly competitive market. Consequently, there will be options even if you have a challenging credit rating.
We will now look at some of the more frequently asked questions about car finance, and attempt to address traditional misconceptions.
Is it good to finance your car?
As with any loan, the option to spread payments across a period of time can significantly reduce short-term financial pressure. For those without access to savings, financing your car is a good option and potentially the only option.
The opportunity to spread the cost of your car over anything from six months up to 3 years allows you to manage your finances sensibly. While there is a need to respect debt and the potential consequences of overstretching yourself, debt can be beneficial if used correctly. Whether you require a vehicle for personal use or work, a car loan can significantly enhance your options and access to reliable vehicles.
How do I qualify for financing vehicle solutions?
Aside from the standard age and residency conditions, affordability is the main factor when applying for car finance. As a responsible lender, it is crucial that we only approve affordable loans.
While using the vehicle as collateral against the loan offers a degree of security, you still need to be able to afford the payments. Many people feel a natural pull towards relatively short-term loans when applying for finance. While understandable, an extended period may reduce financial pressure and the potential to default. It would be best to discuss this with your loan provider when looking at financing vehicle options.
Can I get a car loan if I'm not a New Zealand resident?
Typically, you would need to live in New Zealand and be a resident or citizen of New Zealand to apply for a car loan.
As with any finance, traditionally, you would be expected to live in New Zealand and be a resident or citizen. In certain circumstances, you may require a vehicle in New Zealand but not necessarily live in the country on a full-time basis. While not the norm, you may still be able to apply for finance if you have a guarantor who lives in New Zealand and is also a resident/citizen.
How do lenders determine your ability to repay a loan?
Lenders will conduct an affordability test to determine your ability to repay a loan. This will take into account income, expenditure and potential loan repayments, aiming to minimise the chances of default.
When applying for any loan, you must be sensible and avoid overstretching your finances. While you may have difficulty securing a short-term loan, a longer duration may reduce your repayments and bring you within the scope of affordability. There needs to be a degree of headroom between your regular outgoings and regular income.
How much can you borrow when financing vehicles?
Typically, secured car loans are available from $1000-$20,000, subject to status. However, there may be scope to secure finance of more than $20,000 in certain circumstances.
The maximum loan available to any applicant will depend upon their income and the security they can offer. However, in certain circumstances, it may be possible to secure finance above $20,000 where there is sufficient security and income. Conversely, where applicants are a bit light on income, introducing a guarantor may increase the level of funding available.
Can I have more than one car loan at a time?
Assuming you have the required level of income and security, it may be possible to take out more than one car loan at a time.
While uncommon, as long as there is sufficient income and security, there is the option of taking out more than one car loan at a time. For example, you may require a vehicle for personal use and a separate one for business use. Alternatively, both partners in a family may need a car for personal and business commitments. In this scenario, it may be sensible to consider consolidating the cost of both vehicles into one loan.
I am self-employed. Can I still get a vehicle loan?
As long as you can provide evidence of your income, there's nothing to stop self-employed individuals from securing car finance.
The more established your business, the greater the chances of securing finance for a vehicle. When looking at financing vehicle options, self-employed people may have an advantageous tax position. While we would still carry out the basic affordability test, there may be tax incentives for acquiring cars and other vehicles using finance. Obviously, before undertaking such transactions, you must seek the appropriate advice.
Why is pre-approved car finance a good idea?
When securing pre-approved car finance, this is akin to being a cash buyer and the benefits this brings. Therefore, before beginning negotiations, it is crucial to let the seller know that you are effectively a cash buyer.
As a quasi-cash buyer, you are in a relatively strong position when looking to acquire a vehicle compared with someone yet to secure finance. Therefore, whether you can negotiate a cash discount or the addition of numerous free add-ons, there is scope to negotiate an improved deal. Obviously, you will need to stay within the financial boundaries of the pre-approved arrangement.
What interest rate will I pay when financing vehicle?
While dependent on your circumstances, interest rates start from as low as 9.95%.
The interest rate charged on car finance will take into account an array of issues such as:-
• Security
• Income
• Loan amount
• Loan duration
• Guarantor
• Credit history
While secured car loans are available without a deposit, if you can pay a deposit this would reduce the loan amount and potentially lessen the headline interest rate. The introduction of a deposit adds an additional level of cover between the loan and the value of the vehicle being used as security.
Do I need to pay a deposit when financing vehicle?
No. We appreciate that many people are not in a position to put down a deposit.
As we touched on above, there is no requirement to put down a deposit when applying for car finance. While introducing a deposit may have a beneficial impact on the interest rate charged, we offer a range of no deposit loans.
Can I refinance the loan if I am struggling?
If you foresee any issues with covering future repayments, you must contact us as soon as possible.
We appreciate that customer finances can change from time to time, putting pressure on car loan repayments. If you believe you may struggle with future repayments, the sooner you advise us the more options available. Assuming you pass the affordability test, there may be an option to refinance your existing loan, perhaps looking at a longer duration and reduced payments.
Unfortunately, some customers leave it too late to contact us, at which point their finances have deteriorated and refinancing may not be an option.
Are there any restrictions on the type of car I can buy?
As the vehicle acquired is used as security against your loan, ideally, the car should be no more than 13 years old.
Usually, we would not provide finance for a vehicle more than 13 years old. This is because the value of an older car, used as security, can diminish relatively quickly. In addition, from a customer's point of view, an older vehicle can be less reliable and incur ever-increasing maintenance and repair costs. This, in turn, could put pressure on a customer's ability to maintain their loan repayments in the future.
Do I need to provide collateral to secure a car loan?
Typically, we would use the car in question as security against your loan, but you can use/add other collateral.
The greater the degree of security available, the less the perceived risk, and therefore the greater likelihood of securing finance. Due to the typical loan duration, up to 3 years, the depreciation on the vehicle should be less than the pay-down rate on the loan. Consequently, under normal circumstances, the car should at least cover the outstanding loan value at all times. However, if you can provide additional security, this could help to enhance loan terms and reduce the headline interest rate.
Affordable finance
As a responsible lender, we will only approve affordable loans after considering an applicant's financial status. While there is a natural pull towards relatively short-term loans, it may be sensible on occasion to reduce monthly payments by extending the duration. These are issues which we can discuss during the application process.
Summary
Car loans are one of the more popular types of finance, allowing people to acquire vehicles which may normally be out of their reach. The typical loan duration will range from six months to 3 years, although this can be extended in certain circumstances. In some cases, it can be favourable to use car finance to acquire a slightly more expensive but more reliable vehicle than you first considered. There is the potential for significant savings on maintenance and repairs in the long term.
by Mark Benson
31/05/2022
Mark Benson, a renowned and astute stockbroker/financial adviser spending the majority of his finance-related career operating in the United Kingdom. With 16 years+ experience in the financial sector. he still maintains a strong interest in all things financial. Over the years, he has written about subjects such as property finance, loans, pensions, insurance, stock market investments, tax planning and more. Mark believes it is essential to keep up with the latest financial regulations and adapt your finances accordingly, something he portrays in his financial articles.