A poor credit score may not prevent a good result…
The assessment processes used by many NZ banks and finance companies can be overly restrictive to those tagged with a low credit rating score. This process often prevents many Kiwis with just one or two defaults on their credit record from gaining much-needed cash loans. We assess your credit score from a number of angles and can often lend to you despite a few hiccups in the past.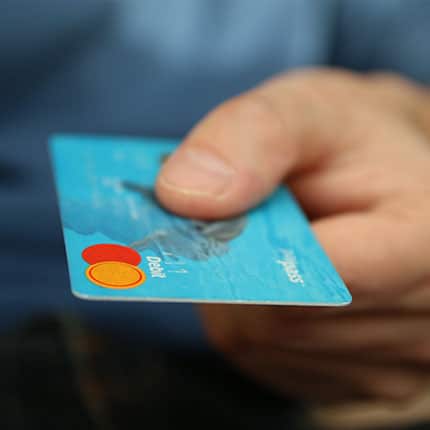 First and foremost we'll be upfront about what we're offering. We're sorry-this loans for bad credit offer isn't for everyone. If you have a long history of defaults and debts unpaid you would be better off talking to a budget advisor (and there are a lot of great services available). However if you've only had one or two defaults and are now struggling to get a loan at a reasonable interest rate we may have exactly what you need.
Quite simply, we love being able to empower our customers. One of the best parts of our job is helping them achieve their financial goals and, in doing so, helping them leave a bad credit history behind.
If you think a bad credit loan will help you step forward we're ready to guide you through. Our fast, easy online loan application means that, more often than not, you'll receive confirmation of whether you have been approved on the very same day.
Quick Loans bad credit loans start from $1,000.00 and can be confirmed within 24 hours* (and often sooner)
Interest rates from 9.95%
No early settlement fee
Minimum 6-month term
100% online application
Fast response confirmation
Flexible criteria
When to apply
Many Kiwis have had their credit rating negatively affected for reasons that should not prevent them from gaining a loan and financial support. Defaults in the past could have occurred due to random utilities bills and disputes or even things you may have forgotten about or incurred while living overseas or flatting. In other instances, a debt consolidation loan is ideal for tidying up a few outstanding loans and ensuring one easy payment at one consistent interest rate.
Applying for and paying off a loan is also a good way to boost your credit score. If you are sure you can pay back this debt it can significantly help in the future, as people with high credit scores are not placed in the same risk bracket by lenders and therefore can access better interest rates and less expensive rates. If any of the above circumstances sound like your situation an online bad credit loan application might be just what you need.
When not to apply
You'll probably know if your bad credit is due to a couple of mistakes and setbacks in the past – or if it's considerably more. A one-off event won't generally affect your credit score too much. More than three and you'll certainly struggle however. Even applying for a new credit score may negatively affect your current position.
If there's an ongoing pattern of defaults and other issues we recommend talking to someone who can help with budgeting advice. For financial advice in New Zealand, there are dozens of organisations that can help you – and their services are free, confidential and non-judgemental.
Ready to apply?
In order to accurately assess your eligibility criteria, we will need to access your financial information. These are your responsibilities to ensure our lending process can run quickly and correctly. Here are the main points to consider:
Your credit history must be assessed and deemed suitably positive enough to proceed. Yes, you'll have a low credit number, but that's not the end of the story as far as we're concerned. Most importantly, we need to know you can (and will) pay back your loan.
You must not have any current payday loans.
You must provide bank statements for the last three months showing an acceptable level of financial stability and have a regular income or a benefit. We will not provide a bad credit loan if you are unemployed.
You must have a current driver's license or passport for ID purposes.
Applying for your loan is really easy
step 1
Complete our quick and simple online loan application form in only 5 minutes
step 2
Your application is assessed by a human being – not a computer who'll contact you within 60 minutes
(during business hours)
step 3
If your loan is approved, after completing the documentation you'll get your money the same day paid into your bank account
Read the bad credit FAQs…
What exactly is a credit score?
This is a score between 0 and 1,000 that provides a gauge for how creditworthy you are (which means how responsible you are in paying bills on time). 0 is very bad and 1,000 is very good – and most credit scores range between 350 and 450.
What is a bad credit score?
It means your number is low. Anything under a certain number will often prevent you from receiving more loans or, if you do, you'll have to pay a far higher interest rate.
How does my credit get bad?
There are a number of ways you can spiral into bad credit. Common issues include defaulting on a loan, missing payments on a credit card, or not paying bills on time. Other times it may be that you have entered bankruptcy or a company you own is in financial trouble.
When does my credit score get checked – and who does it?
There are a number of times when your score will be checked. If you're opening a new bank account, applying at a finance company, or signing up with a phone or power provider, credit scores may be checked. Likewise, if you're signing up for a lease or any other payment plan there's a high chance your credit history will be checked. A lender, business, or potential employer may check your credit score. In nearly all cases any person or business must get your permission first. However, this consent is not needed for some organisations and companies such as debt collectors.
How do I improve my credit score?
First commit to a long period of time where you are sure that you never miss a payment. Also ensure you pay off all debts, and importantly, don't take on any new debts. If you keep making payments you'll soon start to build that score again – which will make it far easier to borrow in the future on terms that are far more positive for you.
How do credit inquiries affect credit?
That's a good question. All credit inquiries are recorded on your credit profile for a five year period, and they stay on there regardless of whether the application is accepted or rejected. Any company that sees a large number of credit enquiries will see a possible red flag, as it implies that loans have been declined. So, short answer: If it's a one-off enquiry that should be fine, but a number of enquiries by organisations over a few years is not good for your credit reputation. Only apply for a loan, credit card etc if you really need it.
How does applying for a bad credit loan work?
Our completely online process requires you to fill out an application form, upload some documentation, and agree to our terms of service. From there we'll go through your application to determine if your credit score is appropriate, whether you can pay back the loan in the required time, and a number of other factors. We don't just look at your credit history but instead take a wider view of your current and future financial situation. Once this is done, we'll be in touch to confirm if the loan is approved and, if it's good news, the loan amount will be quickly deposited into your account.
How much can I borrow if I get accepted for a bad credit loan?
At Quick Loans, we can lend anything between $1000 upwards, although with bad credit loans we will generally avoid lending more than $10,000.
Will my bad credit loan need to be secured?
In most cases, we will require additional security for the finance to be approved. This may be a house, motor vehicle or other asset you own. If you cannot provide these it may be that a guarantor can be added to the loan.
How can I avoid bad credit in the first place?
The simple answer is to avoid debt beyond your means and ensure all payments are made on time, every time. It's therefore best to avoid extravagant and unnecessary purchases or new expenses altogether. And if you receive a credit report we suggest going through it with a fine-tooth comb. Errors can occur in these reports!
How do errors occur on a credit report?
There are a number of ways this can happen. There may be incorrect information on your report including things like there being credit accounts that you never applied for, unapproved credit enquiries, identity theft and payment defaults you knew nothing about. The credit reporting company can correct your information if you let them know of any errors.
Can I check my credit report?
Everyone has a legal right to request information from a credit reporting company at no cost. There are three of these credit reporting organisations – Equifax, Centrix and illion, with a reporting time of between 3 and 20 days for your credit information.
Easy, Fast Loans With Our 'Digital Signature' Service
You're busy. We get that. That's why you can sign for, and receive your funds, without even leaving your house. Our digital- signature service provides an even more stress-free, convenient service for you. If you've got a smart-phone or a computer, you can apply and get approved today! Click here to start the process.